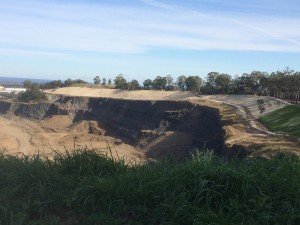 Product Information
Soil Testing and Specialist Analysis introduces State-of-the-Art Soil Amelioration Technology
Selection of Unique Cellulose Fibre Blend;
Application with highly experienced operators – 20 years experience.
Follow up monitoring for long term results.
UNIQUE CELLULOSE FIBRE BLEND:
FREE of hazardous additives with current SDS's.
FREE of toxic, weed and contaminants – TOTALLY ORGANIC;
FREE from artificial fibre or cementitious binders.
FREE from herbicides, pesticides or sap residuals, no oils, phenols or resins.
FREE from pinning and meshing requirements. Remains intact in heavy rain.
SAVINGS from expensive clean up works following bad weather.
UNIQUELY HYDROSCOPIC – up to about ten times its dry mass – to ensure total absorption to promote long term soil amelioration.
UNIQUE Fibre Matrix sourced from totally renewable Biomass Resources.
FREE from ongoing Maintenance watering – except in exceptional hot, dry weather – as the cellulose fibre is Hydroscopic.
UNIQUE PAM Polymer Binders are degradable and do not result in formation of an impervious crust on the surface.
REVEGETATION:

Cover crop grasses form large root balls providing structural strength to support permanent grass establishment.
70% to 80% germination is achieved within four to six weeks – weather specific.
Native plants, shrubs and creepers can be included in the application.
APPLICATION:
Operators and Plant are to Mines MDG15 Standard
Production rates of up to 40,000 sq m per day / per machine
Hand Hose Application up to 300 metres from the machine has been achieved meaning that treatment of almost all sites is possible.
RESULTS:
100 % Renewable Resourced Cellulose Fibre.
Proper Surface Preparation and Mass of Material Applied results in Blue Book C Factors of between 0.05 and 0.10 > Cost savings on Erosion Control Blankets. Combined 45 years professional Consultancy and Operator experience in the industry.
Contact Us
Our team at Valley Hydramulch and Revegetation are more than happy to talk with you if you have absolutely any enquiries about our Hydraulically Applied Compost Blanket process, or would like to learn more about the applications and uses of Compost Blankets.