Speak to our qualified professionals about all of your spray grass needs throughout NSW
Looking for a Spray Grass Solution you can rely on in NSW & SE QLD?
Valley Hydramulch & Revegetation can help! We don't just spray grass and run, we work with you to provide long term solutions to revegetation and erosion control problems. Lush short term growth of annual grass solutions are just that; short term solutions.
Speak to our people and find out about getting the job done properly. It will save you money in the long term! Contact Valley Hydramulch & Revegetation.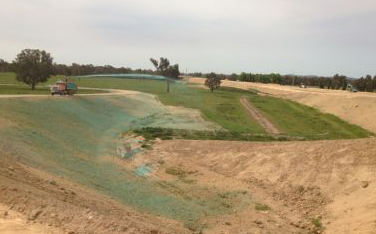 Invest in A Long Term Solution
Annual grasses will germinate in water and they do provide initial surface cover, but long term cover requires that the follow up grasses germinate when the annuals hay off.
Long term grasses require a better growing medium than the annuals, meaning that the soils usually require amelioration. We can help you quantify this with soil testing prior to application.
Do yourself a service and find a long term spray grass solution in NSW & SE QLD.
Cost Effective
A soil test costs about $500.00 and can save thousands of dollars in repeat application costs.
Remember that the definition of insanity is doing the same thing twice the same way and expecting a different result. So, tell us your problem and we will detail a solution which has worked in the past.
After 30 years there is not much we have not seen, and not many methods we have not trialled, so you can be sure we know the terrain, literally!
Find out more about our Spray Grass Services in NSW & SE QLD by calling us today!