Our "
Fit for Purpose

" Fleet of Vehicles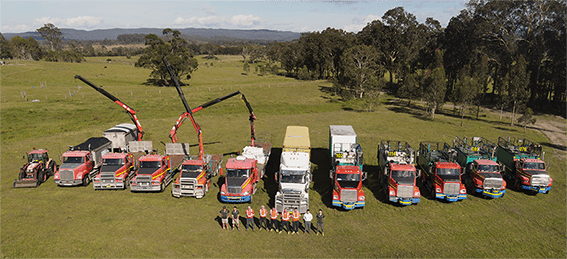 "
Are your machines Registered, Certified and Safe?
" and "
What does MDG15 Compliant mean?
"
It's not only our people but our fleet of vehicles that we use for your job that are fit for purpose and compliant.
Considerable time and money has been spent researching and developing our Hydromulch Units over the last 40 years to help provide you with a safer and quicker application of all materials.  These "Fit for Purpose" units ensure your materials are well mixed and supply you with even coverage ensuring that areas to be revegetated are in accordance with our contractual agreements.  
Additionally, for your peace of mind, our Equipment is covered under our Chain of Responsibility (CoR) Compliance/Certification.
As well as having NHVAS Accreditation.
And additionally, if your job is on a Mine site then you'll be happy to know that all our equipment is MDG15 Compliant.
Our workshop has a Qualified Mechanic and a Panel Beater to make sure that you have reliable and presentable equipment on site.  See the following photos and information on some of our fleet vehicles.
Hydramulch Units
Valley Hydramulch & Revegetation has five Hydromulch Units. This means we can use multiple trucks on site to reduce the application time when there are larger jobs or when you have special requirements. 
Table top trucks
We currently have four Table Top Trucks to help deliver the materials to your site giving us better control of the delivery of materials and equipment to site.
Other equipment
We also utilize other machinery to help with erosion control and revegetation, as well moving our materials. To ensure you get the most comprehensive solution on the market, we employ:
Prime Mover
Dog Trailer Tabletop
Pig Trailer Pantech
Tipper and Tipper Dog Trailer
Tractors with Mechanical Seeders
4WD All Terrain Tractor Straw Mulchers
Find out more by filling in a contact form.